With her gleaming gray hair and ubiquitous swipe of poppy-red lipstick, Linda Rodin is a beauty icon for the Ages. She became a disrupter pretty late in the beauty game (by industry standards), creating—as all the best innovators do— something she loved completely and utterly. After years spent passionately collecting oils, Rodin decided to turn her love of potent elixirs into something even bigger. "And that's what happened: I just made a face oil for myself, in my bathroom in a cup."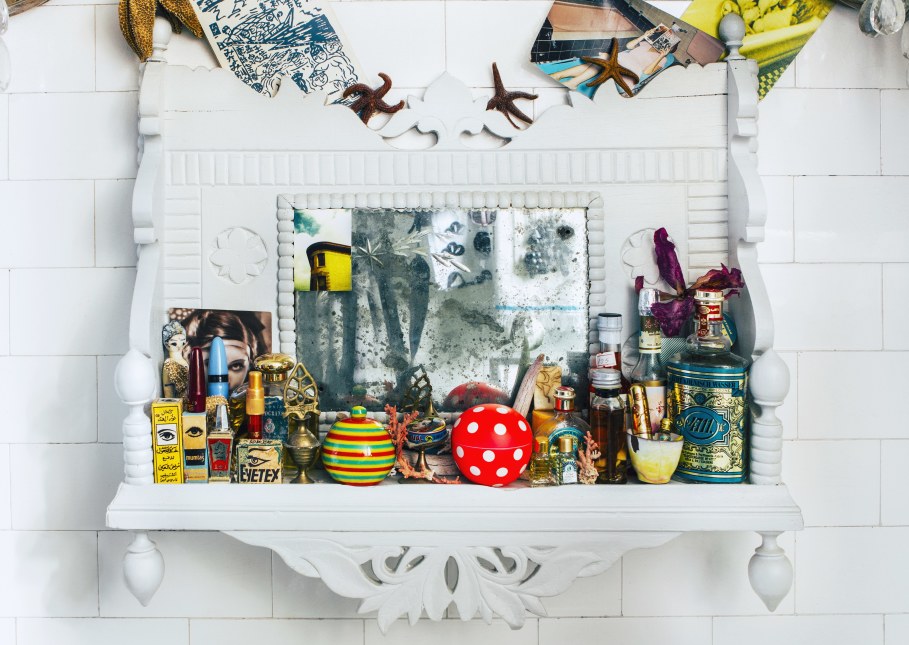 That initial experiment became the base of a flagship face oil—that's been winning over beauty aficionados since 2007—and swiftly morphed into an all-singing, all-dancing skin care line, Rodin Olio Lusso, acquired by Estée Lauder in 2014. And because the 68-year-old has a decades-old cultivated routine of putting on lipstick before leaving the house and not taking it off until it's time for bed, she launched a five-color lipstick line this year. Each bold pigment contain a little bit of her signature jasmine neroli oil, so they're ever so slightly (and gloriously) scented.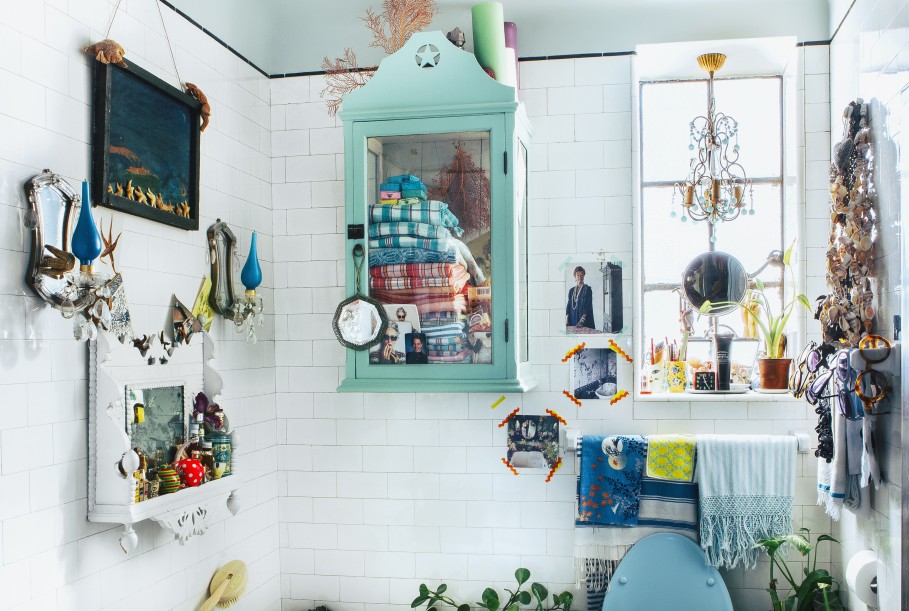 Rodin had been working as a fashion stylist for 30 years when she tapped upon her unique brand of skin care mixology, showing that truly anything is possible in re-imaging each and every new phase of our lives. Shining a light on a creative élan that has sparked deliciously and continuously throughout her long career, here, her simple, yet powerful, inside-out beauty and well-being revelations.
KJ: What's your best beauty tip?
LR: Lots of sleep and eating dinner at 5 p.m.
KJ: What makes you happy?
LR: My doggie Winky. And feeling good and being productive.
KJ: What are you currently reading?
LR: I'm reading Self Portraits: Fictions by Frederic Tuten.
KJ: What vitamins do you take?
LR: Magnesium and vitamin D.
KJ: What's your favorite aromatherapy oils?
LR: My own: RODIN Jasmine & Neroli and RODIN Lavender Absolute.
KJ: Do you have a mantra?
LR: "Always do the best you can."
KJ: What tea do you drink?
LR: Chamomile with milk and sugar.
KJ: Where do you like to work out?
LR: My only workout is walking my dog and running around the office.
KJ: Favorite health store?
LR: I go to Integral Yoga on West 13th Street, a small vegetarian and vegan market selling organic produce, prepared foods, cosmetics, and it even has its own deli.
KJ: How do you look after yourself when you're stressed?
LR: I just try to stay quiet and lay low.
KJ: Favorite snack?
LR: A banana and a yogurt.
KJ: Moment in life that changed everything?
LR: My sister passing away.
KJ: What is happiness to you?
LR: Feeling healthy and confident and creative.
KJ: What do you value most in your friends?
LR: Honesty and loyalty. And wit and brains.
KJ: What inspires you?
LR: Everything swirling around me. People. Places. Museums. Dogs.
KJ: Where do you buy eco-conscious fashion?
LR: Stella McCartney.
KJ: What's your most prized talisman and why?
LR: A necklace that belonged to my sister designed by Soraya Silchenstedt.
KJ: Favorite flower?
LR: Bearded Iris.
KJ: Favorite Saturday morning activity?
LR: Going to the flea market.
KJ: What does wellness mean to you?
LR: Eating well and sleeping well.
KJ: What is the first thing you do in the morning?
LR: I get up, get dressed, and take my doggie out for a walk to get a cappuccino.
KJ: What is the one thing you do every day without fail?
LR: Eat an avocado.
KJ: Three women you'd invite over to dinner, from any point in history?
LR: My mother, my sister, and my aunt.
Source: Mindbodygreen